Dementholised Peppermint Oil
Manufacturers Of Mint Products | Essential Oils | Herbal Extracts
/
Dementholised Peppermint Oil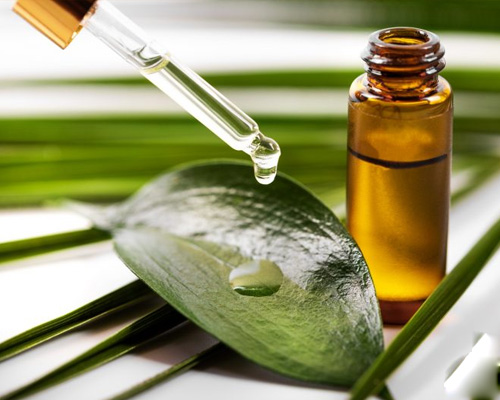 Trusted Dementholised Peppermint Oil Manufacturers
Silverline Chemicals is one of the determined Dementholised Peppermint Oil Manufacturers in India. Obtained from Mentha Oil using deep freezing and centrifuging procedure of Mentha Arvensis oil, Dementholised Peppermint Oil contains 30% to 56% of L-menthol as its primary component. It has a powerful Mentha Arvensis odour with a transparent, clear to pale yellow colour. The oil has vast applications for formulating medicines and adding flavour to chewing gums, candies, confectioneries, and other food and beverages. Being precisely processed at our in-house manufacturing unit using modern machinery, Dementholised Peppermint Oil is free from contaminants and maintains natural quality.
With the advanced resources and years of experience in our hands, we follow hygienic manufacturing practices and keep the quality of our Mint Products intact. Mentha Oil is precisely composite, highly accurate and effective and has a long shelf life. We thoroughly test their authenticity on different grounds to provide premium quality Dementholised Peppermint Oil at competitive rates.
Components Of Dementholised Peppermint Oil:
L-menthol
Isomenthone
Neomenthol
L-menthone
L-limonene
Beta pinene
Alpha pinene
Methyl acetate
Pipretone
Uses Of Dementholised Peppermint Oil:
Being the most multipurpose essential oil, it is available in two grades – terpene and terpeneless. Being one of the determined Dementholised Peppermint Oil Manufacturers, we have described the top uses that you should be aware of.
Used aromatically, topically and internally to cure different health ailments.
Contain properties that make Dementholised Peppermint Oil keep common flu, cold, cough and other respiratory issues away and are, therefore, used for manufacturing modern and Ayurvedic medicines.
Exceptionally demanded to use in pharma, food, confectionery and cosmetic industry.
Due to the refreshing and cooling properties, the oil adds fragrance and quality to various personal care products. Therefore, Dementholised Peppermint Oil is used for making Shampoos, Body Lotions, and Skin Creams, Perfumes, Deodorants and more such products.
Due to their ability to refresh the mouth and eliminate foul breath,

De Mentholised Mint Oil

is used to make toothpaste and mouthwashes.
Qualities Of Our Dementholised Peppermint Oil:
Known for precise composition.
Highly accurate, 100% pure and effective.
Have extensive applications.
Offer a relaxing experience.
Industries We Serve:
Food & Beverage
Cosmetic and Personal Care
Dietary Supplements
Confectionaries
Pharmaceuticals
Storage Condition:
Dementholised Peppermint Oil needs to be stored in an airtight container in cool and dark places.
Where To Place Bulk Orders For Dementholised Peppermint Oils?
We follow ethical manufacturing practices to provide premium quality that complies with industry norms. If you have bulk orders, we, one of the top-notch Dementholised Peppermint Oil and Corn Mint Oils Suppliers and Exporters from India, are here to serve you. Connect with our customer executives for further discussion.
Let's Connect For A Quick Discussion
Get Goodness Of Mother Nature With Silverline Chemicals
Copyright © 2022 Silverline Chemicals | All Rights Reserved.