Natural Dill Seed Oil
Manufacturers Of Mint Products | Essential Oils | Herbal Extracts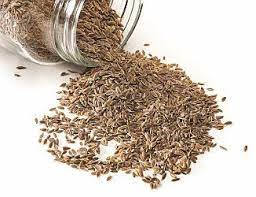 Best Natural Dill Seed Oil Manufacturers
Being backed by a state-of-the-art manufacturing unit, Silverline Chemicals – one of the noted Natural Dill Seed Oil Manufacturers in India has established a distinct identity in the domain. Natural Dill Seed Oil is extracted using steam distillation extraction process and possesses properties like Bactericidal, Stomachic, Emmenagogue, Carminative, Hypotensive, Stimulant, Antispasmodic, and Digestive. It has a pale yellow colour with water viscosity, which has a vital role promote good health, mind and emotional well-being.
Formulated at our in-house facility unit using sophisticated techniques, Organic Dill Seed Oil has therapeutic properties and is pure, effective and characterized with natural qualities. We precisely check it against stringent quality procedures to ensure clients get only Pure Dill Oil, confirming the defined quality and industry norms.
Botanical Name: Anethum graveolens
Constituents:
DHC
D-carvone
Myristicin
Dillapiol
Limonene
Eugenol
Terpinene
Benefits Of Natural Dill Seed Oil:
Promote quick wound healing and prevent any infection from spreading further.
Natural Dill Seed Essential Oil ensures relaxing effects on nerves, respiratory systems, muscles and intestines.
Have been used for centuries to promote healthy digestion by stimulating the secretion of digestive juices.
Due to the excellent disinfectant properties, Dill Seed Oil protects against skin and bacterial infection.
Anethum Sowa Oil effectively reduces stomach disorders, efficiently handles the gas problem and relaxes abdominal muscles.
Natural Dill Seed Essential Oil has calming effects and blends with other oils that keep your nervous system relaxed and help you get rid of anger, tension, depression and anxiety.
It takes care of your heart and balances cholesterol and blood pressure effectively.
It has anti-cancer, antiviral, antifungal and anti-inflammatory properties that promote overall good health.
Being packed with calcium, Natural Dill Seed Oil is significant for improving bone health.
Moreover, it relieves pain from cramps during periods.
Natural Dill Seed Essential Oil effectively heals depression, stress, anxiety and more such issues.
Because of being loaded with anti-microbial and anti-parasitic properties, this oil can repel bugs and lice effectively.
Uses Of Natural Dill Seed Oil:
Aromatherapy: For relaxing nerves.
Skin Care: For promoting good and healthy skin.
Hair Care: For the treatment of hair lice and dry hair.
Food: For adding flavor, fragrance and nutritional value to several dishes.
Pharmaceuticals: For making medicines aiding digestion and stomach pain, among more.
Where Should You Head To Buy Organic Dill Seed Oil In Bulk?
Being noteworthy among Natural Dill Seed Oil Suppliers and Exporters from India, we are the one you can count on to receive bulk quantity, timely delivery and excellent customer support. Call us or drop your enquiry to continue the discussion.
Let's Connect For A Quick Discussion
Get Goodness Of Mother Nature With Silverline Chemicals
Copyright © 2022 Silverline Chemicals | All Rights Reserved.