Juniper Berry Oil
Manufacturers Of Mint Products | Essential Oils | Herbal Extracts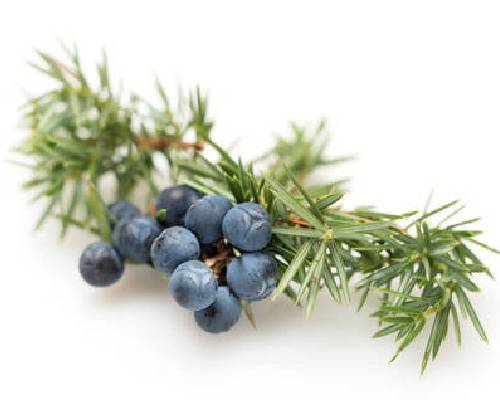 Trusted Juniper Berry Oil Manufacturers
Silverline Chemicals is one of the noteworthy Juniper Berry Oil Manufacturers in India. Steam distilled from the combination of berries and twigs, the Juniper Berry Oil has a significant role in stimulating and strengthening the nerves and promoting good health. It is packed with antiseptic, depurative, antitoxic, emmenagogue, sedative, parasiticide, nervine, and astringent properties. Besides being demanded in pharmaceuticals, the Juniperus Communis Oil is used extensively in many other industries, from Cosmetic, Food, Personal Care to Dietary Supplements and Aromatherapies.
Being one of the trusted Juniper Berry Oil Manufacturers, we offer natural and organic essential oils in different grades, free from chemicals, additives, preservatives and other artificial components. We formulate the Juniper Berry Oil at our in-house facility with the help of sophisticated machinery to ensure there is no compromise in quality. We maintain hygiene throughout the process and work committedly to meet your bulk orders.

Botanical Name: Juniperus communis
Composition Of Juniper Berry Oil:
a-pinene
b-pinene
Borneol
Camphene
Myrcene
Bornyl acetate
Linalyl acetate
Camphor
Linalool
Terpinen-4-ol
p-cymene etc.
Benefits Of Juniper Berry Oil:
It is highly effective in easing period cramps.
Relieve bloating and promote healthy digestion.
Being a powerful plant compound,

Pure Juniper Berry Oil

is packed with vitamins and nutrients, essential for promoting the immune system and improving overall health.
The oil can promote heart health and reduce the risk of heart stroke.
Organic Juniper Berry Oil can promote blood circulation, which makes it effective in fighting against arthritis and removing toxins like uric acid.
It can clean the blood of toxins and acts as a detoxifier or blood purifier.
Juniper Berry Essential Oil also used in aromatherapies for reducing stress and keeping mood cheerful.
Thanks to its fresh and woody qualities,

Natural Juniper Berry Oil

blends well with citrus ingredients and has an extensive role in the fragrance industry.

Organic Juniper Berry Oil

has the ability to reduce skin blemishes and promote clear and healthy skin.
The Juniper Berry Oil can also add an unexpected boost to varied meals, especially for making sauces and desserts.
Juniper Oil also has natural cleansing and purifying properties.
Uses Of Juniper Berry Oil:
Sauces
Beverages
Shampoos
Air Fresher
Soap making
Confectioneries
Aromatherapy
Massage Therapy
Cleaning Products
Precautions:
Keep away from children.
Pregnant women and lactating women use it only after advice.
People with kidney diseases should avoid this.
Before using take expert advice.
Find The Best Juniper Berry Oil Online With Us!
Being noted among top-notch Pure Juniper Berry Oil Suppliers and Exporters from India, we are committed to providing premium quality and timely delivery without letting you down. Our portfolio has everything from Natural Menthol Crystals to Essential Oils and Herbal Extracts. So, what are you waiting for now? You can send your quick enquiry or call us to start the communication now.
FAQ'S
Silverline Chemicals is one of the prominent Juniper Berry Oil Manufacturers in India that extract Juniper Berry Oil from different parts of the plant, including leaves, bark, flowers, twigs, and fruits, by the process of steam/hydro distillation. We have an in-house manufacturing unit equipped with advanced resources, modern techniques, and skilled professionals to maintain quality, longevity, and natural properties. We have bulk quantities ready to dispatch in our inventory for you. So don't go here and there? We are a call away from you.
Here is the list of various products we offer:
Indian Basil Oil
Lime Oil
Isoeugenol Oil
Levomenthol Oil
Lemongrass Oil
Clove Oil
Eucalyptus Oil
Lavender Oil
Here is the list of various health benefits of Juniper Berry Oil that makes it the choice of all.
Help to uplift your mood.
Reduce overall stress level.
Improve your sleep habit
Cure insomnia and mild headaches
Act as a natural repellent
Reduce skin irritation and inflammation
Improve skin appearance.
Boost the immune system.
To maintain the Juniper Berry Oil properly, here are the various steps that help you to keep it safe.
Store in dark glass bottles to avoid sunlight
Store them in a refrigerator.
Keep the cap of the bottle tightly closed
Avoid storing on easily-damaged surfaces
The Juniper Berry Oil is harmful if you don't use it properly. So it is better to learn about the safety precautions first. Here are some safety tips for you.
Keep them away from children and pets.
Don't exceed 30- to 60-minute intervals while diffusing
Diffuse in well-ventilated areas.
Never use photosensitizing Juniper Berry Oil before UV exposure.
Always wash your hands after using them.
Yes. It is necessary to dilute the Juniper Berry Oil while using it. If you use Undiluted Juniper Berry Oil, it will cause harm to your skin and also cause severe irritation or sensitization. It is important to dilute the Juniper Berry Oil to decrease the health risks.
If you prefer our Juniper Berry Oil, don't worry about their safety. We are committed to offering 100% organic Juniper Berry Oil that helps you to a great extent. Also, we guide you on how to use it so that, no adverse effects on your body. So switch with our Juniper Berry Oil and relax about its safety.
Copyright © 2022 Silverline Chemicals | All Rights Reserved.