Herbal Extracts
Manufacturers Of Mint Products | Essential Oils | Herbal Extracts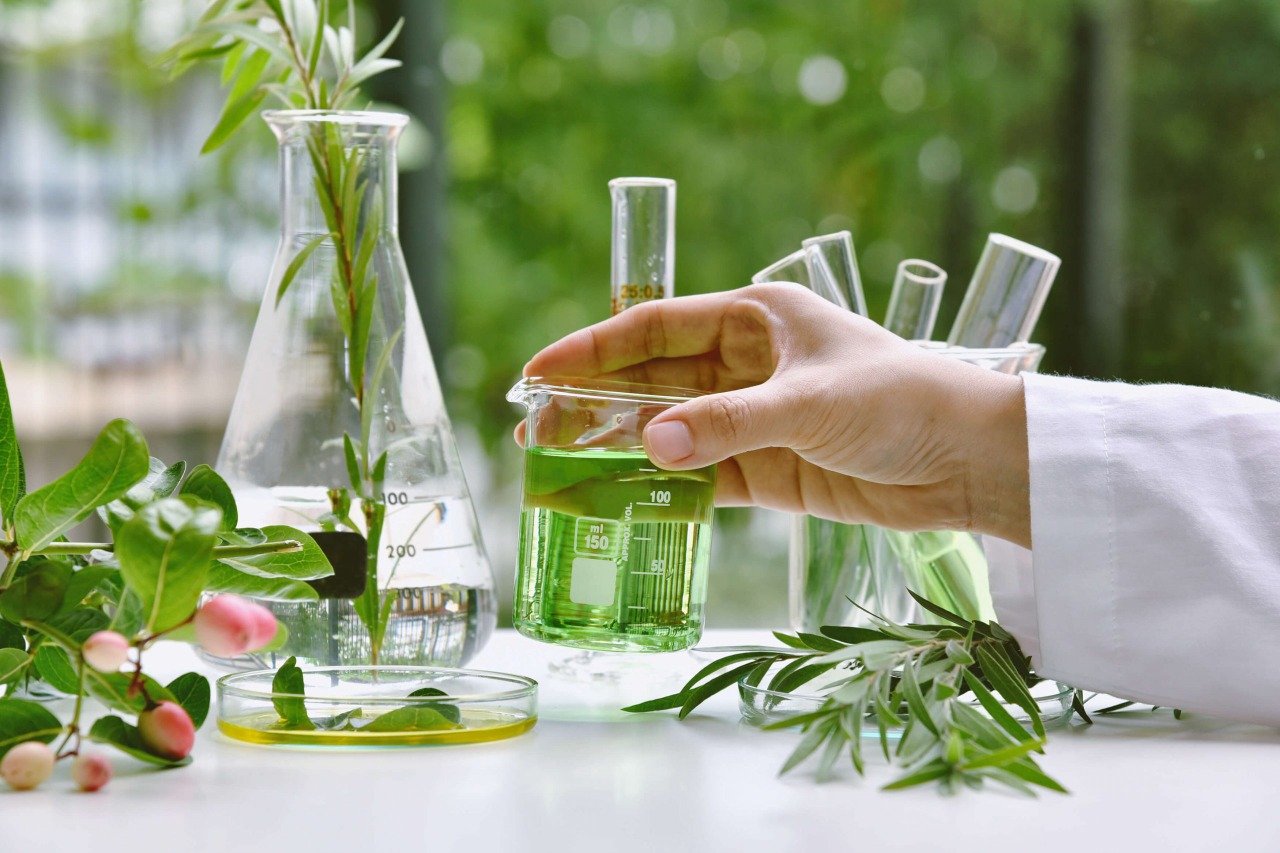 Highly Reputed Herbal Extracts Manufacturers
Silverline Chemicals is one of the highly determined Herbal Extracts Manufacturers in India. We offer a broad range of Herbal Extracts derived from natural herbs and plants that help us keep their quality, effectiveness and purity intact in all conditions. We have advanced resources in our manufacturing unit to handle the processing with extreme care and attention, to meet quality standards without any compromise.
Our experts thoroughly handpicked each ingredient and other components according to the need to ensure the prolonged shelf life of Natural Herbal Extract. We test their qualities on different parameters to meet the varied demands of clients according to their industry needs. Herbal Extract is best for food, beverages, cosmetics, skincare, personal care, dietary supplements and pharmaceutical industries.
Benefits Of Herbal Extracts:
Natural Herbal Extracts are loaded with antioxidants, anti-inflammatory, antiseptic and antimicrobial properties.
Herbal Extracts consist of properties that make them safe and effective for cosmetics.
Support health-promoting functions and activities in the body and is used vastly in making medicines.
They are less vulnerable to degradation and have an extended shelf life.
Suitable to be used in varied applications and promote overall wellness.
Uses Of Herbal Extracts:
Used for adding nutrients and characteristics to medicines.
Used in traditional and contemporary treatments.
Used in making cosmetic, skincare, hair care and personal care products.
Organic Herbal Extracts is used to make household care products like cleansers, disinfectants and more.
Used in making different food recipes.
Used to make healthy beverages like teas, energy drinks etc.
Organic Herbal Extract is used for making dietary supplements.
Types Of Herbal Extract We Offer:
Shatavari Root
Akarkara Root
Ashwagandha Root
Where To Buy Herbal Extracts In Bulk At Industry-Leading Rates?
Being counted among eminent Herbal Extracts Suppliers and Exporters from India, we are up to catering to your bulk orders within a promised time frame. With advanced resources and manufacturing expertise in our hands, we understand the need of different industries and provide an organic range accordingly. Ping us to begin the conversation with our experts now.
FAQ'S
Silverline Chemicals is one of the prominent Herbal Extracts Manufacturers in India that extract Herbal Extracts from different parts of the plant, including leaves, bark, flowers, twigs, and fruits, by the process of steam/hydro distillation. We have an in-house manufacturing unit equipped with advanced resources, modern techniques, and skilled professionals to maintain quality, longevity, and natural properties. We have bulk quantities ready to dispatch in our inventory for you. So don't go here and there? We are a call away from you.
Here is the list of various products we offer:
Indian Basil Oil
Lime Oil
Isoeugenol Oil
Levomenthol Oil
Lemongrass Oil
Clove Oil
Eucalyptus Oil
Lavender Oil
Here is the list of various health benefits of Herbal Extracts that makes it the choice of all.
Help to uplift your mood.
Reduce overall stress level.
Improve your sleep habit
Cure insomnia and mild headaches
Act as a natural repellent
Reduce skin irritation and inflammation
Improve skin appearance.
Boost the immune system.
To maintain the Herbal Extracts properly, here are the various steps that help you to keep it safe.
Store in dark glass bottles to avoid sunlight
Store them in a refrigerator.
Keep the cap of the bottle tightly closed
Avoid storing on easily-damaged surfaces
The Herbal Extracts is harmful if you don't use it properly. So it is better to learn about the safety precautions first. Here are some safety tips for you.
Keep them away from children and pets.
Don't exceed 30- to 60-minute intervals while diffusing
Diffuse in well-ventilated areas.
Never use photosensitizing Herbal Extracts before UV exposure.
Always wash your hands after using them.
Yes. It is necessary to dilute the Herbal Extracts while using it. If you use Undiluted Herbal Extracts, it will cause harm to your skin and also cause severe irritation or sensitization. It is important to dilute the Herbal Extracts to decrease the health risks.
If you prefer our Herbal Extracts, don't worry about their safety. We are committed to offering 100% organic Herbal Extracts that helps you to a great extent. Also, we guide you on how to use it so that, no adverse effects on your body. So switch with our Herbal Extracts and relax about its safety.
Copyright © 2022 Silverline Chemicals | All Rights Reserved.