Eucalyptus Oil
Manufacturers Of Mint Products | Essential Oils | Herbal Extracts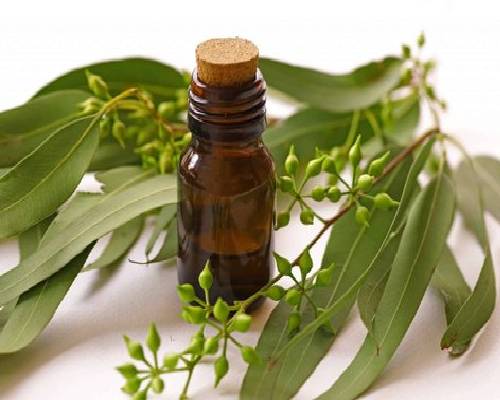 Eminent Eucalyptus Oil Manufacturers
Looking for one of the eminent Eucalyptus Oil Manufacturers in India? Silverline Chemicals is a team of skilled professionals committed to carefully formulating and providing an organic range of essential oils. Steam distilled from the leaves, branches and young twigs of Eucalyptus Globulus Tree, Eucalyptus Oil used in pharmaceutical, cosmetic, food, personal care, oral care and many other industries. This oil has a transparent to pale yellowish colour with a camphoraceous aroma, known for healing properties and is often used as traditional medicine for curing various ailments.
We keep up with the quality and industry norms to offer Organic Eucalyptus Essential Oil to let industries reap all their benefits efficiently. Best known for its woodsy-sweet scent, Lemon Eucalyptus Oil boasts many health properties, including decongestant, anti-inflammatory, antiviral, antispasmodic, antifungal, antimicrobial and antibacterial, and that's why you can find them almost everywhere.
Constituents:
Aromadendrene
Piperitone
1, 8-Cineole (More Than 70%)
Globulol
B-Pinene
Limonene
Terpinen-4-Ol
Pellandrene (Less Than 1.5%)
A-Pinene
Unique Benefits Of Eucalyptus Oil:
Have potent characteristics to heal the mind, cure headaches and improve blood circulation, which relaxes the body and fights tiredness.
Able to cure respiratory disorders like common cough, cold, flu, congestion and asthma.
Act as a natural disinfectant to cure conditions like diarrhoea and dysentery.
Moreover,

Pure Eucalyptus Oil

can control blood sugar levels and is used to manage the symptoms of diabetes.
Ease the symptoms of herpes, reduce pain and speed up the healing process.
Fight the germs, prevent plaque buildup and freshen breath.

Organic Eucalyptus Oil

can reduce pain and inflammation and eases overall joint pain.
It prevents infections and speeds up wound healing.
Disinfect your home and keep the bugs away.
Suitable for burns, blisters, wounds, insect bites, lice and skin infections.
Clear the mind and increase focus and concentration.
Applications Of Eucalyptus Oil:
Pharma Sector: Used in different medicines.
Skincare Industry: Work as a significant component for making lotions, creams and moisturizers.
Personal Care Industry: Organic Eucalyptus Essential Oil used to add fragrance and quality to perfume, shampoos, hair masks, serums, conditioner and oil.
Food: Used as a flavoring agent in confectioneries, baked foods and beverages.
Cosmetics: It is used in various cosmetic items for keeping your skin fresh, glowing and healthy.
Oral Care Products: Organic Eucalyptus Oil is also used for flavoring and freshens up toothpaste and mouthwashes.
Home Care Products: Being a disinfectant, Pure Eucalyptus Oil is used for making cleaners, sprays and more.
Caution:
Keep away from children.
Pregnant and breastfeeding moms should only take it after proper consultation.
Keep away from eyes, inner ears and other sensitive areas.
Get Eucalyptus Oil Online Now!
Whether you want Eucalyptus Oil for commercial or industrial purposes, we are the company where you should be. Despite the competition, we today have a distinct presence among established Eucalyptus Oil Suppliers and Exporters from India. If you have any queries, please feel free to have words with our experts. We are here to assist. We take the responsibility of timely delivery and provide exceptional support. Ring us to enquire more!
Let's Connect For A Quick Discussion
Get Goodness Of Mother Nature With Silverline Chemicals
Copyright © 2022 Silverline Chemicals | All Rights Reserved.