Tea Tree Oil
Manufacturers Of Mint Products | Essential Oils | Herbal Extracts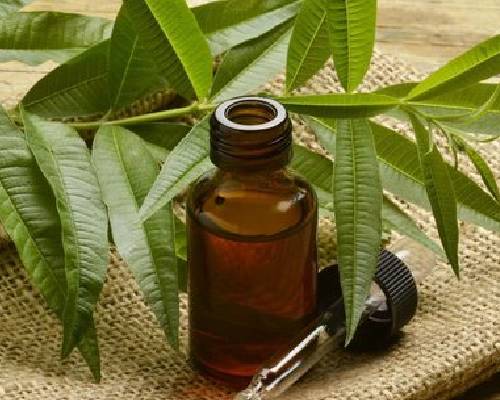 Top-Tier Tea Tree Oil Manufacturers
Are you looking for trustworthy Tea Tree Oil Manufacturers in India? Silverline Chemicals is the company where you should head to. The oil is highly popular for making soaps, skincare products, hair shampoos, oils, food, medicines, perfumeries, acne control products, dental hygiene products, pet care items, and more. Being derived from the leaves of the Melaleuca alternifolia plant of the Myrtaceae family, Tea Tree Oil is packed with antibacterial, anti-inflammatory, antiviral and antiseptic properties and meets all quality standards.
Since the Tea Tree Essential Oil is highly concentrated, it should be used only after diluting. We have skilled professionals and advanced resources to employ and extract, formulate, test and pack Tea Tree Essential Oil. Furthermore, we keep the highest-quality packaging standards intact and provide bulk orders with fast delivery and reliable customer support.

Botanical Name: Melaleuca Alternifolia
Constituents:
Terpinen-4-ol
γ-terpinene
α-terpinene
Gama terpinene
1,8-cineol
alpha terpineol
para cymene
alpha terpinene
alpha terpinolene
Benefits Of Tea Tree Oil:
It is considered the best mood elevator, thanks to the light, spicy and pungent smell present in the oil.
Have the properties to keep pesky insects away and is widely used in making bug repellents.
Being loaded with antibacterial properties,

Organic Tea Tree Oil

can remove the odour of body smell and keep you fresh all day long.
Acts as antiseptics that keep germs away while healing minor cuts and scrapes faster.
It is a powerful component that combats acne and ensures clean and glowing skin.
Organic Tea Tree Oil helps to cure nail fungus because of its antifungal properties.
Have the ability to soothe skin inflammation.
Good for hair for helping one kick off dandruff and lice while promoting healthier and shiner hair.
Natural Tea Tree Oil soothes dry skin, reduces itching and irritation while keeping the skin moisturized.
Combat oily skin and reduce redness and swelling on the skin.
Heal common respiratory problems and considered healthy for oral health.
Have mind calming and healing properties that make

Pure Tea Tree Oil

safe for aromatherapies.
Purifies and freshen the air.
Applications:
Natural Tea Tree Oil is used for making multiple products, and hence, has high demand in:
Pharmaceuticals
Skincare Products
Hair Care Products
Cosmetics
Personal Care Products
Perfumeries
Scented Candles
Home Care Products
Oral Care Products
Food, Beverage and Confectioneries
Soaps and Detergents
Aromatherapies
Where To Buy Organic Tea Tree Oil?
When it comes to buying Tea Tree Oil or any other essential oil, quality is the factor you need to be double sure of. Hence, go for a company that offers an organic range. Now, if you are searching for, we, one of the top-tier Pure Tea Tree Oils Suppliers and Exporters from India, are where your search will encounter the desired results. Get in touch to enquire more.
FAQ'S
Silverline Chemicals is one of the prominent Tea Tree Oil Manufacturers in India that extract Tea Tree Oil from different parts of the plant, including leaves, bark, flowers, twigs, and fruits, by the process of steam/hydro distillation. We have an in-house manufacturing unit equipped with advanced resources, modern techniques, and skilled professionals to maintain quality, longevity, and natural properties. We have bulk quantities ready to dispatch in our inventory for you. So don't go here and there? We are a call away from you.
Here is the list of various products we offer:
Indian Basil Oil
Lime Oil
Isoeugenol Oil
Levomenthol Oil
Lemongrass Oil
Clove Oil
Eucalyptus Oil
Lavender Oil
Here is the list of various health benefits of Tea Tree Oil that makes it the choice of all.
Help to uplift your mood.
Reduce overall stress level.
Improve your sleep habit
Cure insomnia and mild headaches
Act as a natural repellent
Reduce skin irritation and inflammation
Improve skin appearance.
Boost the immune system.
To maintain the Tea Tree Oil properly, here are the various steps that help you to keep it safe.
Store in dark glass bottles to avoid sunlight
Store them in a refrigerator.
Keep the cap of the bottle tightly closed
Avoid storing on easily-damaged surfaces
The Tea Tree Oil is harmful if you don't use it properly. So it is better to learn about the safety precautions first. Here are some safety tips for you.
Keep them away from children and pets.
Don't exceed 30- to 60-minute intervals while diffusing
Diffuse in well-ventilated areas.
Never use photosensitizing Tea Tree Oil before UV exposure.
Always wash your hands after using them.
Yes. It is necessary to dilute the Tea Tree Oil while using it. If you use Undiluted Tea Tree Oil, it will cause harm to your skin and also cause severe irritation or sensitization. It is important to dilute the Tea Tree Oil to decrease the health risks.
If you prefer our Tea Tree Oil, don't worry about their safety. We are committed to offering 100% organic Tea Tree Oil that helps you to a great extent. Also, we guide you on how to use it so that, no adverse effects on your body. So switch with our Tea Tree Oil and relax about its safety.
Copyright © 2022 Silverline Chemicals | All Rights Reserved.